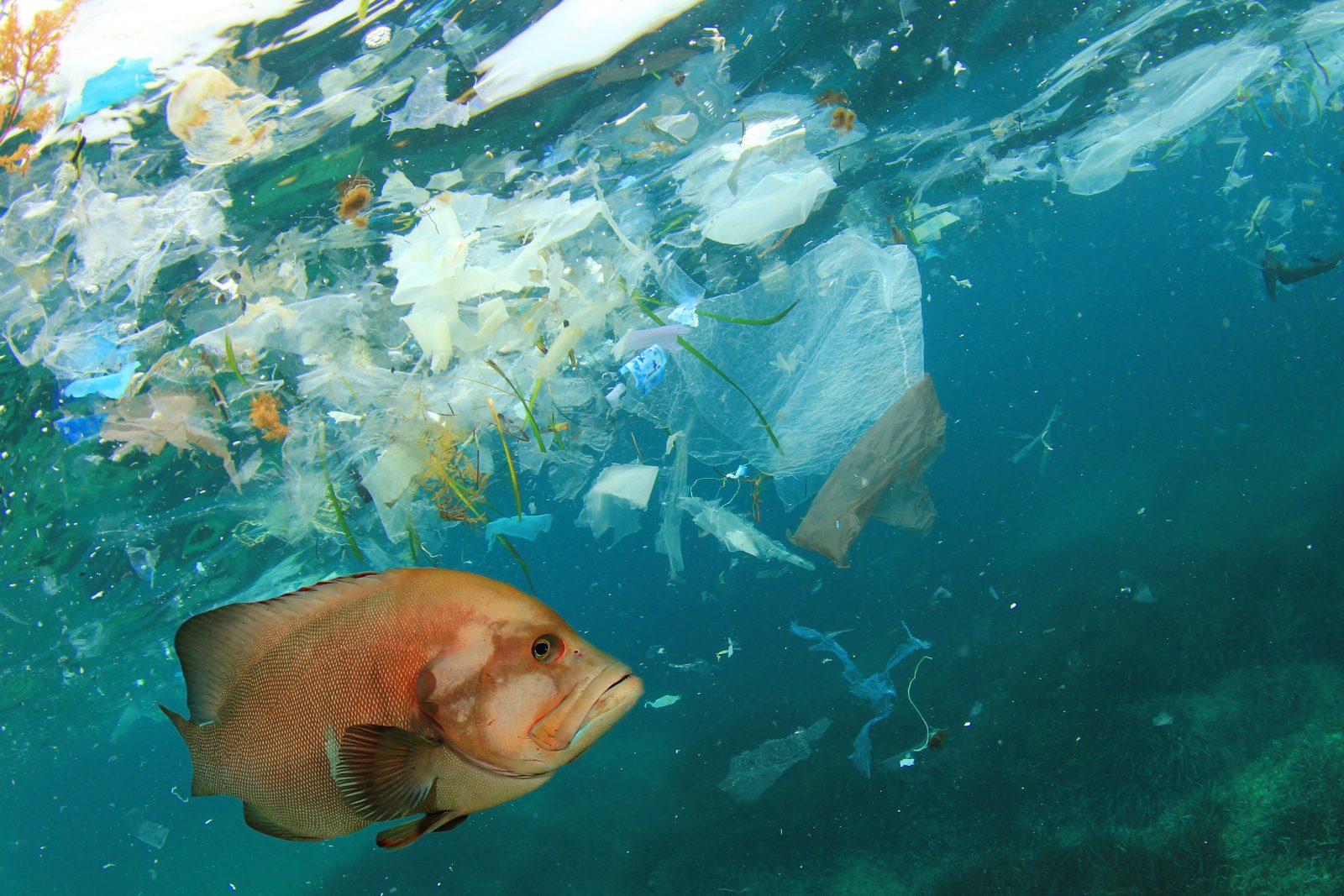 Danger of Plastic Pollution : Way to reduce the plastic
Plastic pollution is the accumulation of plastic objects and particles (e.g. plastic bottles, bags and microbeads) in the Earth's environment that adversely affects humans, wildlife and their habitat. Plastics that act as pollutants are categorized by size into micro-, meso-, or macro debris.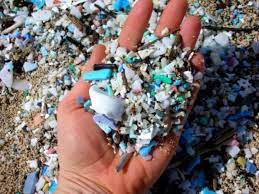 Plastics are inexpensive and durable making them very adaptable for different uses; as a result manufacturers choose to use plastic over other materials.
Every year, around 500 billion plastic bags are used worldwide. 500,000,000,000. Five hundred followed by
nine zeros. That's a lot of bags. So many that over one million bags are being used every minute and they're damaging our environment.
However, the chemical structure of most plastics renders them resistant to many natural processes of degradation and as a result they are slow to degrade. Together, these two factors allow large volumes of plastic to enter the environment as mismanaged waste and for it to persist in the ecosystem.
Plastic pollution can afflict land, waterways and oceans. It is estimated that 1.1 to 8.8 million tones of plastic waste enters the ocean from coastal communities each year. It is estimated that there is a stock of 86 million tons of plastic marine debris in the worldwide ocean as of the end of 2013, with an assumption that 1.4% of global plastics produced from 1950 to 2013 has entered the ocean and has accumulated there. Some researchers suggest that by 2050 there could be more plastic than fish in the oceans by weight. 
Plastic bags are difficult and costly to recycle and most end up on landfill sites where they take around 300 years to photodegrade. They break down into tiny toxic particles that contaminate the soil and waterways and enter the food chain when animals accidentally ingest them.
But the problems surrounding waste plastic bags starts long before they photodegrade. Our planet is becoming increasingly contaminated by our unnecessary use of plastic bags.
Living organisms, particularly marine animals, can be harmed either by mechanical effects such as entanglement in plastic objects, problems related to ingestion of plastic waste, or through exposure to chemicals within plastics that interfere with their physiology. Degraded plastic waste can directly affect humans through both direct consumption (i.e. in tap water), indirect consumption (by eating animals), and disruption of various hormonal mechanisms.
The Danger of Plastic Pollution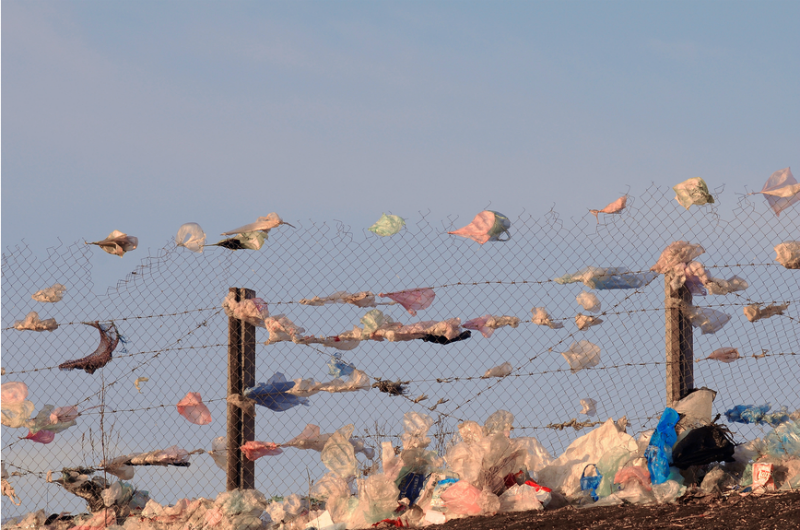 2020 has been a year of stark realities. Among these stark realities is the recognition that our environment—in fact, the health of the planet we call home—is in danger. This danger is coming from multiple fronts; issues such as climate change, habitat destruction, and biodiversity loss are all driving factors.
Yet one such danger that has become increasingly pervasive in our ecosystems can be changed by simple human choice: the choice to reduce plastic pollution. 
Many of us are familiar with what plastic pollution looks like–media is full of images like a plastic straw being pulled from a sea turtle's nose, a bird found dead with plastic blocking its airway, a beach riddled with plastic bottles.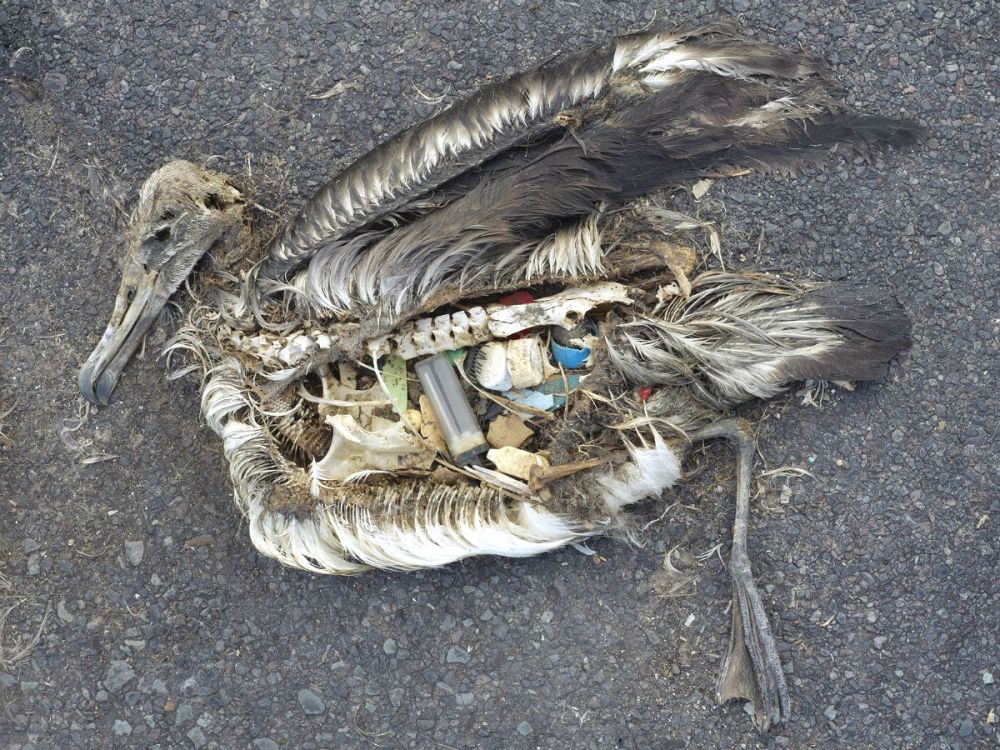 All these images are vivid examples of what plastic can do to our marine environment; however, the devastating impacts of plastic on our oceans are much more widespread and ever-increasing. 
Plastic is found everywhere—including plastic bags drifting almost 7 miles below sea level in the deepest known place in the world's ocean—and it is hurting our environment in many ways. Plastic production and consumption contribute to greenhouse gas emissions, devalues marine ecosystems, and chokes the wildlife that makes our oceans so diverse. 
Why should we stop using the plastic ?
What's Bad About Plastic Bags
Plastic bags are not biodegradable. They fly off trash piles, garbage trucks, and landfills, and then clog stormwater infrastructure, float down waterways, and spoil the landscape.
If all goes well, they end up in proper landfills where they could take hundreds of years to break down into ever smaller particles that will continue to pollute the soil and water.
Animals Think They're Food
Plastic bags also pose a danger to birds and marine mammals that often mistake them for food. Floating plastic bags regularly fool sea turtles into thinking they are one of their favorite prey: jellyfish.
Sea turtles are shown to have a 50% chance of death after swallowing or choking on discarded plastic bags. This mistaken identity issue is a problem even for camels in the Middle East.
Breaks Down to Smaller Pieces
Plastic bags exposed to sunlight for long enough do undergo physical breakdown. Ultraviolet rays turn the plastic brittle, breaking it into ever smaller pieces.
The small fragments then mix with soil and lake sediments, are picked up by streams, or end up contributing to the Great Pacific Garbage Patch and other oceanic trash deposits.
Scientists have discovered that plastics do break down and release chemicals that harm marine life when ingested.
Waste of Natural Resources
Producing plastic bags, transporting them to stores, and bringing the used ones to landfills and recycling facilities require millions of gallons of petroleum. This non-renewable resource can arguably be better used for more beneficial activities like transportation or heating.
Harmful to human health
Plastic fragments in the ocean such as those from plastic bags can absorb pollutants which are known to be hormone-disrupting chemicals. When marine organisms consume plastics in our oceans, these chemicals can make their way through the ocean's food web and then into humans who eat fish and other marine organisms.
Never break down
The plastic breaks up into tiny little pieces that end up in the ocean to be consumed by wildlife. Today, there are an estimated 46,000-1,000,000 plastic fragments floating within every square mile of our world's oceans.
Ways to Reduce Plastic Pollution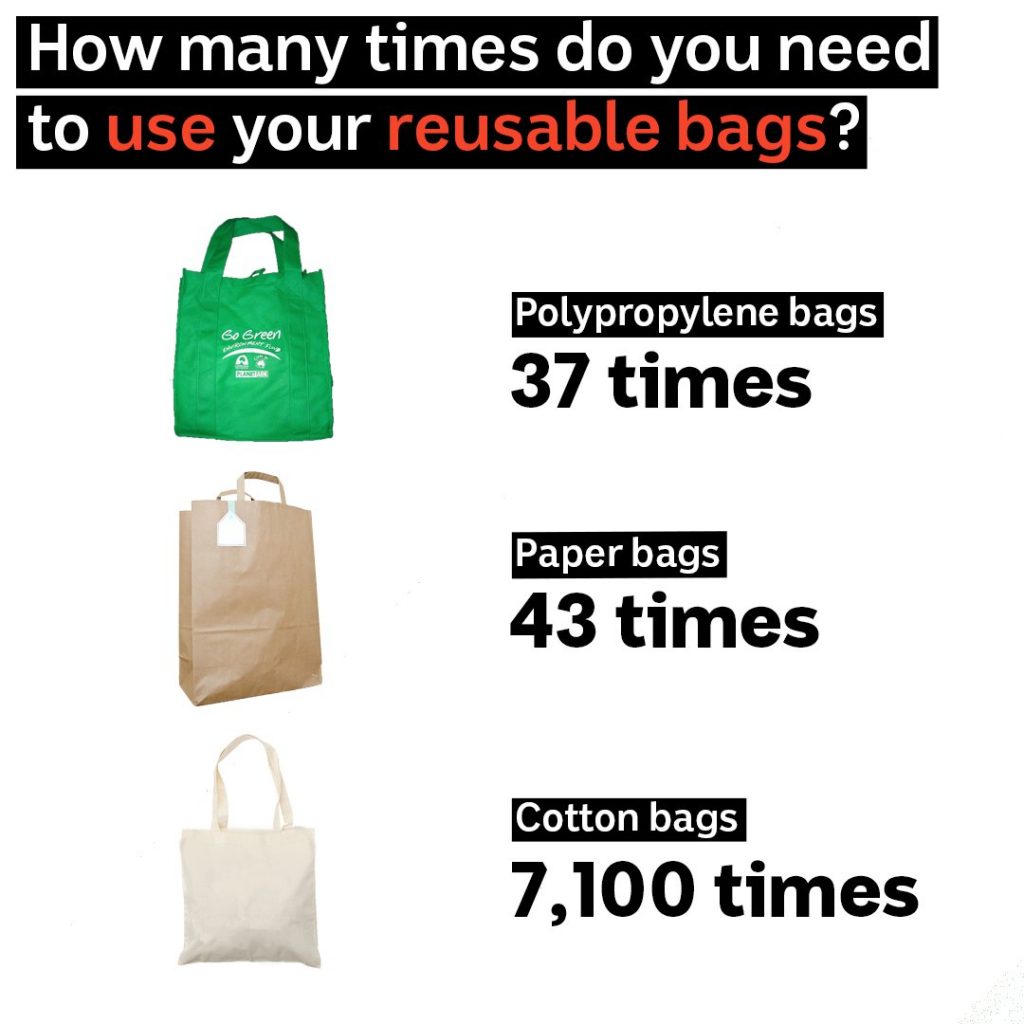 Decline the bag
Often store employees are instructed to separate different types of products in different bags or use a bag for only one or two items. Hand-carry the items out of the store if you can.
Bring your reusable bags instead
The most challenging aspect of this is remembering to take them into the store, and creating the habit.  Even if you only have 1-2 reusable bags and a cart full of groceries, this would be two plastic bags that you saved! 
Recycle the plastic bags
Many thrift stores will re-use plastic bags for their merchandise. Some department stores and grocery stores will also often have a location where you can drop off clean and dry your plastic bags to be recycled.
Re-use the plastic bags yourself
Think of creative ways that you can use the bags to save you money or time, or be fun!  For instance, plastic bags can be used as small garbage can liners, going to the pool, or even plastic bag art projects!
Stop buying water
Each year, close to 20 billion plastic bottles are tossed in the trash. Carry a reusable bottle in your bag, and you'll never be caught having to resort to a Poland Spring or Evian again. If you're nervous about the quality of your local tap water, look for a model with a built-in filter.
Reference : en.wikipedia.org , nrdc.org , treehugger.com