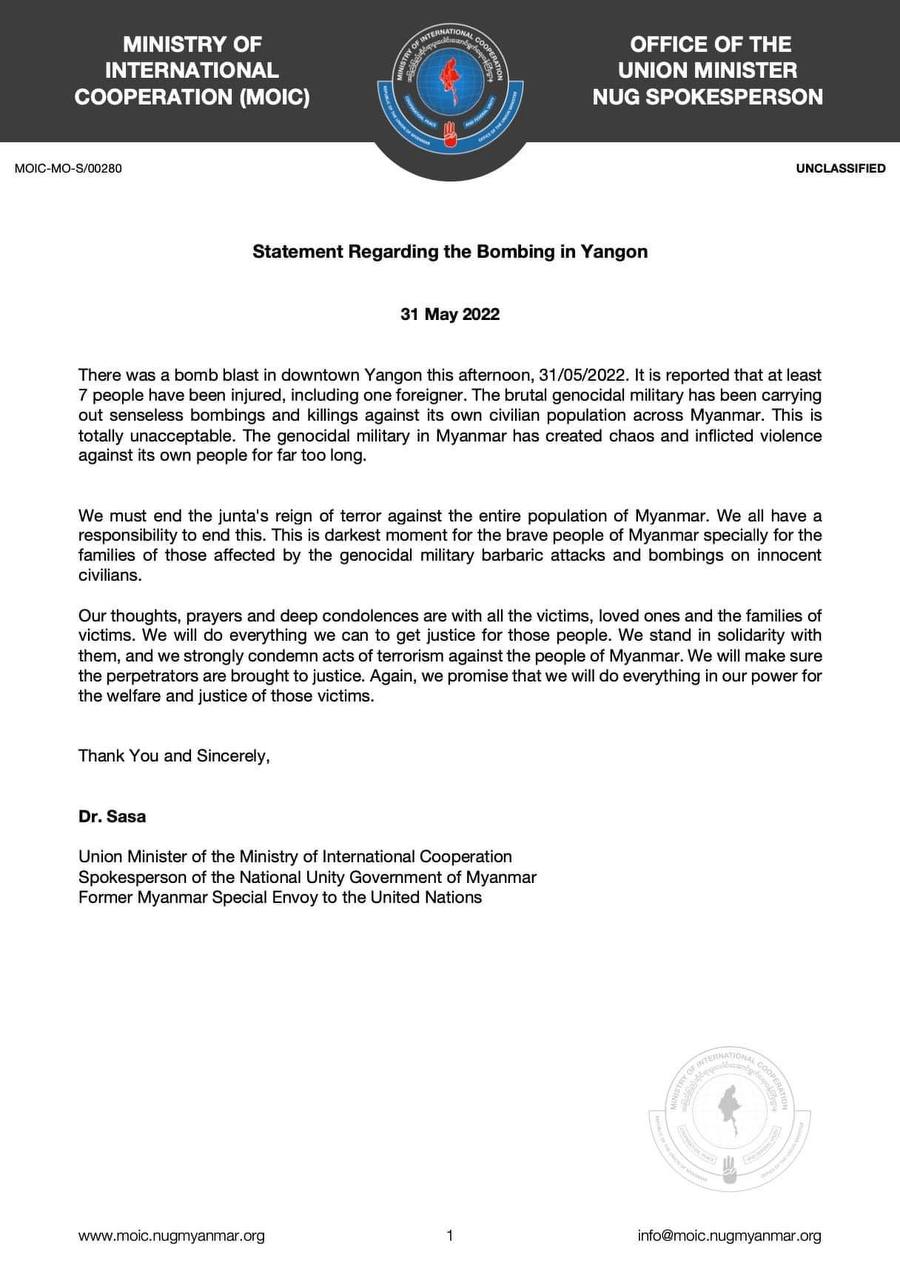 Statement Regarding the Bombing in Yangon
Statement Regarding the Bombing in Yangon
There was a bomb blast in downtown Yangon this afternoon, 31/05/2022. It is reported that at least 7 people have been injured, including one foreigner. The brutal genocidal military has been carrying out senseless bombings and killings against its own civilian population across Myanmar. This is totally unacceptable. The genocidal military in Myanmar has created chaos and inflicted violence against its own people for far too long.
We must end the junta's reign of terror against the entire population of Myanmar. We all have a responsibility to end this. This is darkest moment for the brave people of Myanmar specially for the families of those affected by the genocidal military barbaric attacks and bombings on innocent civilians.
Our thoughts, prayers and deep condolences are with all the victims, loved ones and the families of victims. We will do everything we can to get justice for those people. We stand in solidarity with them, and we strongly condemn acts of terrorism against the people of Myanmar. We will make sure the perpetrators are brought to justice. Again, we promise that we will do everything in our power for the welfare and justice of those victims.
Thank You and Sincerely,
Dr. Sasa
Union Minister of the Ministry of International Cooperation
Spokesperson of the National Unity Government of Myanmar
Former Myanmar Special Envoy to the United Nations