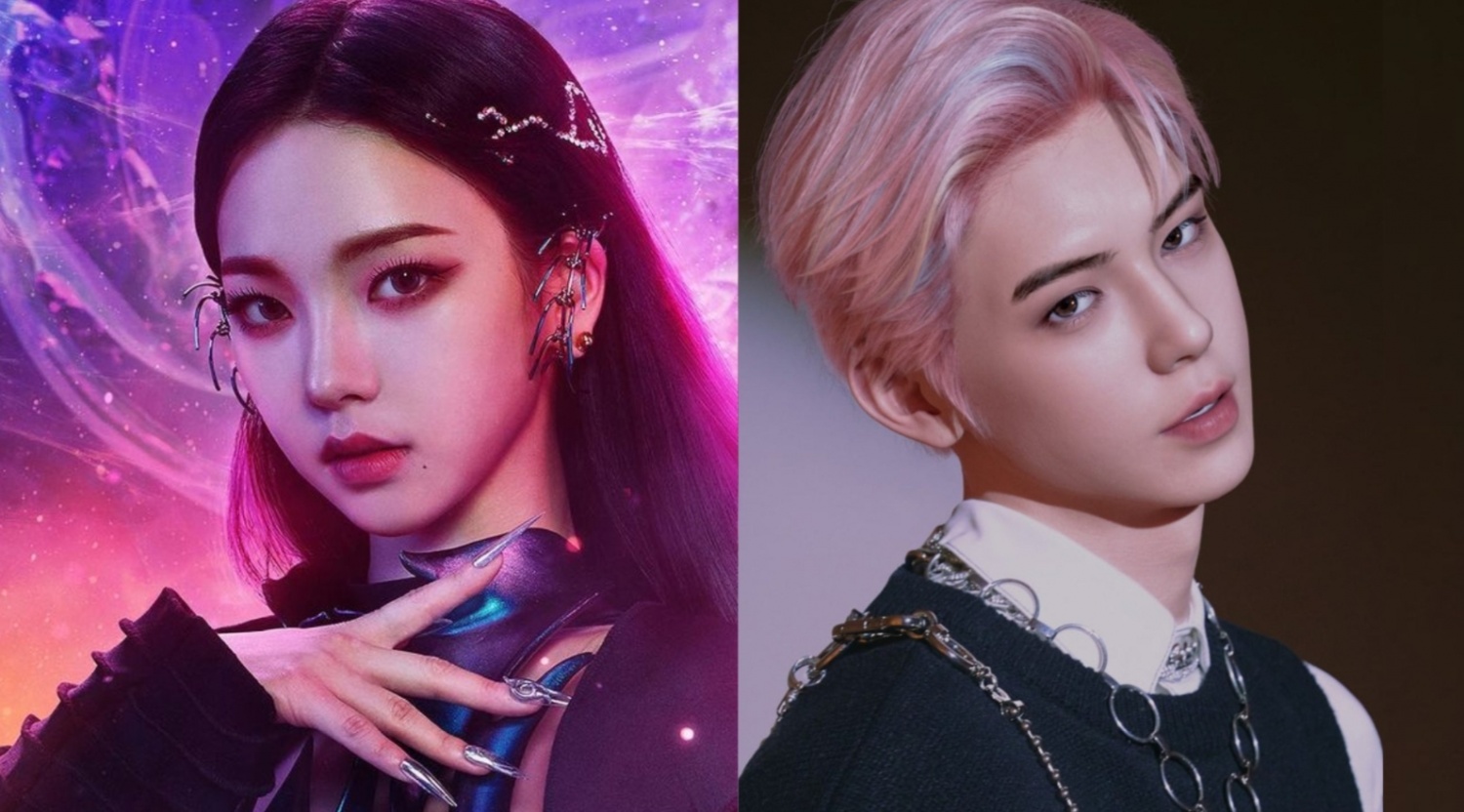 Virtual K-pop: Is AI technology already being used in K-pop
AI in Korea
So far, one of the top Korean AI systems is called Exobrain. It was developed by the Electronics and Telecommunications Research Institute (ETRI). Exobrain, a few years back, beat two quiz champions and two collegians. One got a perfect score on Korea's national college entrance exam. Not only did Exobrain beat the human counterparts but crushed them by getting a score of 510. To take that into context, the next highest score was 360. Exobrain won the top prize of 25 million won.
Exobrain was not perfect, as it still got a few questions wrong. Those questions tended to be more subjective rather than objective. This will be a relatively easy fix in the future as more data is put into the system. This will help in its ability to analyze and learn.
So what can Exobrain do? Exobrain can analyze the Korean language, learn from it, and constantly improve its analysis. Therefore Exobrain can store large amounts of data which it will use to answer even the most complex questions. Therefore this is more of a machine learning system than true AI, but the potential is intriguing.
Virtual Technology and K-Pop
As virtual technology and cyberspace evolve and we step into the metaverse generation, it is inevitable that K-pop will find a seat at the virtual table – in fact, it might be at the very head. 
A few weeks ago, a new boy group called Superkind debuted in the K-pop industry and instantly created polarizing opinions. The debate online wasn't about their music, but about the lineup; the group is a blend of four human idols – Daemon, Eugene, Geon and Sio – and one virtual idol named Saejin who is reportedly powered by an AI. They caused a major buzz back in January when they gave audiences the first proper glimpse of Saejin via a debut teaser.
The clip featured the virtual idol recreating various iconic K-pop music video shots – mainly those of NCT and The Boyz – to give viewers a general idea of his movement, expressions and design as a K-pop star. Prior to the teaser, Saejin had a 'pre-debut' online presence on now-deleted TikTok and Instagram accounts, making a name for himself as an influencer.
Superkind dropped their booming first single "Watch Out" on June 20th, a synth-pop, hip-hop-laced track with a music video that sees all five members perform within a digital rendering of the Roman Colosseum. The quintet keep glitching in and out of the video to add to the digital theme of their entire concept, and Saejin blends in seamlessly by performing the choreography with his members. There is a sense of uncanny valley because you do realize he's artificial, but all in all, it's an impressive piece of production.
Saejin's vocals don't seem to be artificially generated like Japanese vocaloid sensation Hatsune Miku, nor is he a virtual avatar of an act like girl group Aespa's metaverse counterparts – Saejin is a new vibe in this generation of K-pop and just from listening to the track, there seems to be an actual human being behind his voice whose identity remains a mystery.
Fan theories claim the singer behind Saejin is an artist who wanted to perform but not be famous, but there aren't any reliable sources to confirm this particular bit of information. If indeed there is a real person behind Saejin, this makes him more of a digital avatar rather than a program powered by Artificial Intelligence, therefore not quite the 'AI idol' he's being labeled as.
Superkind's company Deep Studio Entertainment describes Saejin and Superkind as "a new approach to K-pop." They were previously known as the Yours Project before rebranding and debuting as Superkind. There isn't much information out there about the company and the group, so I had to scour the web for more details, but according to a few articles and Deep Studio's website, the grand goal is experimentation. "Superkind is a story-world creation community, aspiring to be the world's first Decentralized Entertainment [sic]," declares a statement on the company's website.
"We are not a fan club nor management corporate but rather like a game! We wanted to find completely new ways to enjoy K-pop. While we love K-pop, we couldn't help but feel like it was becoming very typical." The idea is to create a storyline with artists that are part of the narrative, all in collaboration with fans. Superkind is an anagram created from the words 'Nuke' and 'Prid' and the letter 'S'; Prid and Nuke represent each species (human and AI respectively) and the group's name stands for 'new humanity.' The discussion about the storyline is currently taking place over Discord with the group's fans.
It's complicated and frankly too early to tell how this will develop. Deep Studio has explained that more artists will be joining this movement, but as of now we do not know how many are human and how many are virtual. As of now, Saejin's 'presence' hinders live performances and music show appearances for the rest of the band since they would need to pre-record clips and add him in. There's also a lot of controversy surrounding the fact that his design bears similarities to a lot of other major Korean celebrities. However, he is also bringing a lot of attention to the rookie quintet and setting them apart from the hundreds of groups that debut in K-pop each year, so it's a double-edged sword. In a debut interview with Naver, the human members of Superkind did express trepidation about being part of a group that features a member that will never age or face illness or injury like they will, but were excited about how having a virtual member makes Superkind stand out among the masses.
This isn't the first time we've seen virtual artists from South Korea with anonymous voices behind them; in the Nineties, a company called Adamsoft debuted the first Korean virtual singer, Adam. He released his debut album No Love Like This in 1998, which sold over 200,000 copies, and he followed it up with a second album while also featuring in several ads. Adam's creation and popularity led to a mini-boom of virtual artists in the Nineties in South Korea with more names like Lusia and Cyda. This trend eventually died down as the early 2000s as the music industry focused to give rise to K-pop as we know it today.
Coming to the 2010s, we saw a resurgence of the digital idol in South Korea. Characters from Riot Games' League of Legends made their debut as a pop girl group named K/DA, a promotional project for the game that blew up as one of the most popular virtual artist projects in the world. While not quite a K-pop group, two of KDA's members were voiced by Korean artists – Soyeon and Miyeon from (G)-IDLE – and their music features a blend of Korean and English lyrics. Here, the identities of the artists behind the group's vocals were highly promoted since they are celebrities in their own right.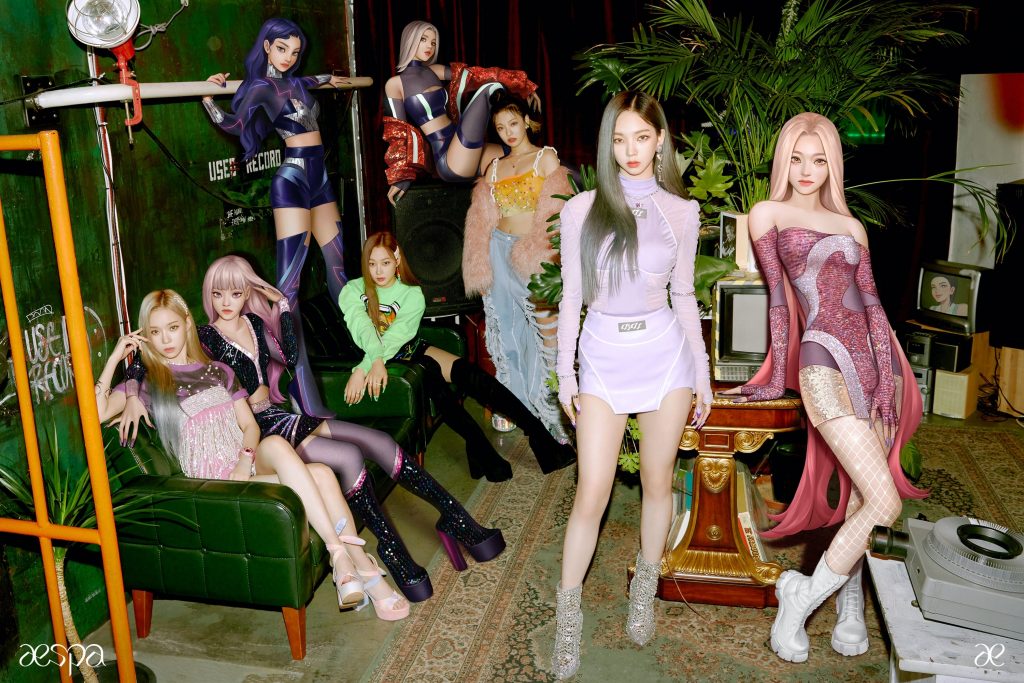 As mentioned previously, South Korean girl group Aespa became the next most popular example of virtual idols. However, their case is a little unique – the members aren't virtual themselves but have avatars or counterparts within the metaverse. Unlike Adam or K/DA, the avatars aren't a separate group and did not debut as virtual idols who make music in their own right – they are part of Aespa's sprawling digital universe and act as mirrors to the members of the group. South Korean virtual girl group Eternity followed soon after, an AI project that features 11 members constructed through a blend of graphics and deep fakes. It must be said that the visual quality wasn't as impressive as where we are right now with the likes of Saejin, but they do seem to be improving. Another notable example of a virtual idol is Apoki, a singer-songwriter and dancer who prefers to perform via an anthropomorphic bunny avatar to keep her actual identity a secret.
Saejin isn't even the first virtual South Korean artist to debut in 2022; in February, Korea's most popular virtual influencer Rozy (similar to the U.S.' influencer-turned-musician Lil Miquela) dropped her first single "Who Am I" that, at the point of writing, has garnered over one million views. Rozy found fame in advertisements and brand collaborations before dipping her toes into the world of music. 
Again, none of this is a new phenomenon. Virtual or fictional artists have been around longer than you think – the Gorillaz are a prime example, even if we do know the actual identities of the artists behind the animated avatars. These kinds of artists have over the decades sparked numerous debates and opinion pieces, and it begins with the ethics of it all. Virtual artists do not have hindrances like fees, scandals, illnesses and ageing, but the problem comes back to the unrealistic standards these forever-perfect faces create.
The entertainment industry already poses a ton of complexes around self-identity, appearance and social pressure among audiences – will virtual artists and their lack of imperfections add to this? It's something Aespa touched upon recently in the short film ep2. Next Level, part of SM Entertainment's Culture Universe.
Member Karina and her virtual counterpart discuss the subjects of perfection and ageing in the digital world, and the war about finding solace in who you are outside of aesthetic beauty – a brilliant move to address how digital avatars will influence how we view ourselves as human beings. This is especially relevant right now because Saejin's design–unlike Aespa, Apoki or K/DA who come from fantasy-driven storylines and worlds–is aimed at being more realistic, the quintessential K-pop male idol.
There's also the idea of creating a connection between fans and the artist – can a virtual artist build the same emotions and deep connection with their fandom as compared to a living, breathing artist who faces the same human trials and tribulations we do? Or can a script written by humans to create the artist's storyline suffice? It's kind of similar to how we connect to TV shows, films or anime in that respect, so perhaps emotional bonds can be powerful here as well.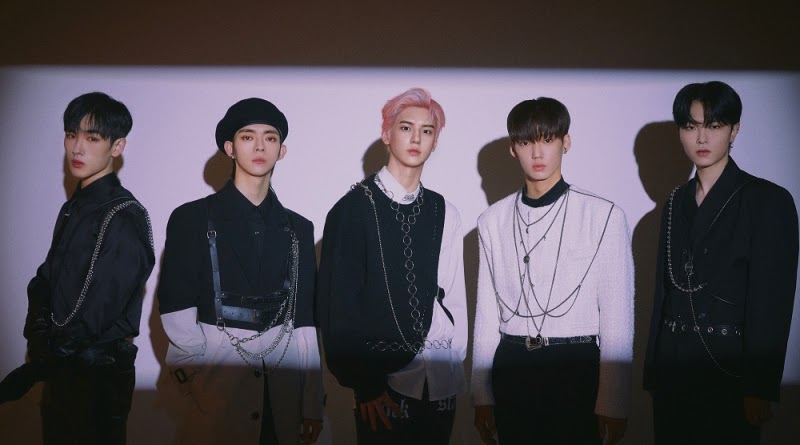 Regarding Superkind, it's too early to tell how Deep Studio Entertainment will proceed with the group's future releases and promotions for a group with a virtual member. Photo: Courtesy of Deep Studio Entertainment
The good side to it all is much of the same thing – artists who are not plagued with limitations like ageing, scandals and illnesses can last longer and open doors to countless modes of creative collaborations: films, gaming, fashion and more. Deep Studio already has plans to involve Superkind in the gaming industry – in fact, Saejin's outfit in "Watch Out" was inspired by video game Eternal Return's character Hyunwoo.
Virtual idols might also find it easier to take a stand on controversial topics or speak out about issues that 'real' human artists might not be able to comment on due to fear of cancellation. Lil Miquela is a fantastic example of this. In terms of beauty standards, it's also worth noting that unrealistic expectations have already been set bone-deep by living, breathing celebrities–everyone from the Kardashians, to film actors and K-pop stars have already played a part. Perhaps a digital celebrity can draw a line where living artists cannot, because the audience knows they aren't real, their design and looks are not made to be emulated.
But coming back to Superkind, it's too early to tell how Deep Studio will proceed with the group's future releases and promotions. How can a K-pop group survive without live performances, appearances and fan signs? Will they take the holograph route like Hatsune Miku and the Gorillaz have done in the past? How will they address ageing and how will stan culture adapt to a virtual K-pop star? Do we have a sleeper hit on our hands or will all of this just lead to a giant flop? The group did a livestream earlier today but it did not feature their most controversial member, Saejin– doesn't this just make them the same as the rest of the idol groups in the scene?
The debut of Superkind brings up more questions than answers but the concept is, at the end of the day, endlessly fascinating and worth paying attention to just to see where it all goes. 
Reference: rollingstoneindia.com