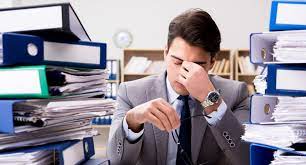 Work Pressure: How to know feel the work stress
What causes work stress?
The main reasons given for work stress include work pressure, lack of support from managers and work-related violence and bullying. The way you deal with stress can lead to unhealthy behaviours, such as smoking and drinking too much, which might increase your risk of heart disease.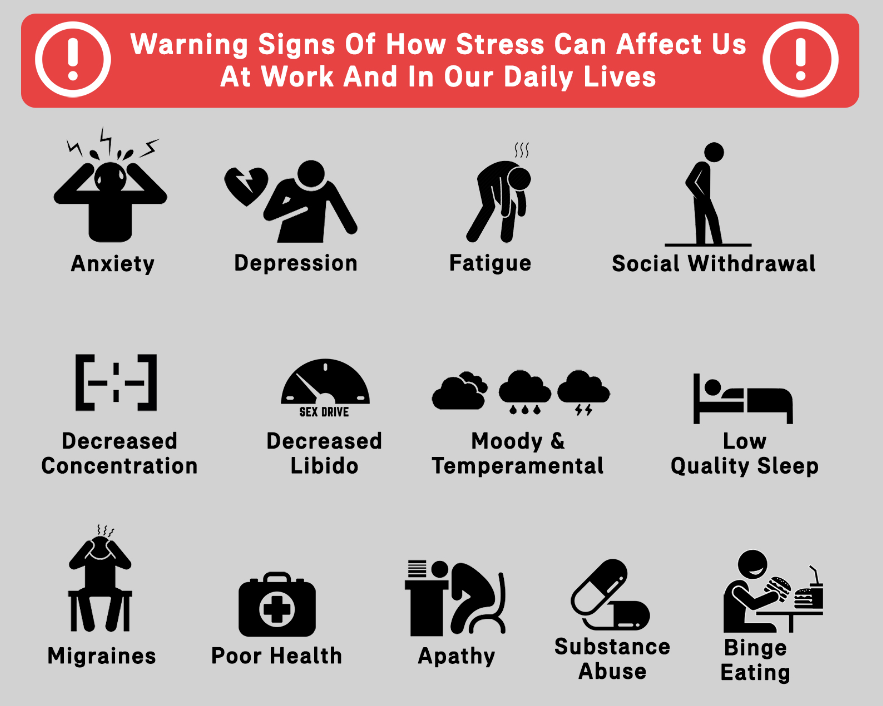 What is work pressure?
Work pressure is the urge you get to complete work-related tasks within a specific period to appropriate and acceptable levels. It's normal to feel under pressure when you recognise your work has deadlines and quality expectations. Managers and colleagues may also cause pressure at work.
Pressure from work can also be a positive occurrence. For example, you can use deadlines, standards and targets to help you perform well. Handling pressure from work well can help you relax and excel. It's important to understand how to reduce pressure from work so that it doesn't develop into severe work stress.
How pressure from work differs from work stress
Work stress is the reaction that occurs when pressure from work exceeds your threshold of spiritual, physical and emotional ability to bear pressure. Some employees can handle pressure from work effectively, preventing work stress. Other employees can experience work stress, especially when they ignore coping strategies.
You can remain in control when experiencing pressure from work while work stress often indicates you believe you've lost control. While some pressure can be helpful if it increases your productivity, prolonged work stress can affect your concentration, well-being and productivity.
Types of pressure at work
Knowing the types of pressure at work can help you manage it better. They include:
Internal: You may experience this pressure when you expect to work harder and achieve more. You can push yourself to perfect your competency for a specific area in an organisation.
External: Other stakeholders can exert this pressure on you when they expect you to complete your assignments well within deadlines. For example, a manager can micromanage you or you may work under demanding conditions and circumstances.
Examples of pressure at work
Some of the circumstances which can exert pressure at work are:
having to deliver work to deadlines
there are inconsistent demands (like incongruous performance expectations)
having a manager who demands extraordinary performance
reorganising responsibilities in group tasks when one member unexpectedly becomes unavailable
working when the organisation is short-staffed
handling tasks during high demand seasons
emergencies requiring precise actions to mitigate losses
Symptoms of work-related stress
The signs or symptoms of work-related stress can be physical, psychological and behavioral.
Physical symptoms include:
Physical symptoms include:
Fatigue
Muscular tension
Headaches
Heart palpitations
Sleeping difficulties, such as insomnia
Gastrointestinal upsets, such as diarrhoea or constipation
Dermatological disorders.
Psychological symptoms include:
Depression
Anxiety
Discouragement
Irritability
Pessimism
Feelings of being overwhelmed and unable to cope
Cognitive difficulties, such as a reduced ability to concentrate or make decisions.
Behavioral symptoms include:
An increase in sick days or absenteeism
Aggression
Diminished creativity and initiative
A drop in work performance
Problems with interpersonal relationships
Mood swings and irritability
Lower tolerance of frustration and impatience
Disinterest
Isolation.
Reference: uk.indeed.com, betterhealth.vic